Rubberized non slip mat is 3/8" thick for durability and longer life. Eliminating any slipping and sliding. This greatly reduces stress for both you and your dog.

The shampoo caddy is designed to hold a large shampoo, conditioner and brush. No more spilling, or bending over and chasing the shampoo bottle.

The exit hose is 5' long and allows you to wash in one area and discharge water in another. Does NOT come with an adapter to extend.

Triple Leash restraint with quick connect collar is durable and adjustable. Leashing is important.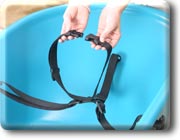 Rubber grips attached to the bottom of the legs to keep the Booster Bath from slipping when you dog enters or exits.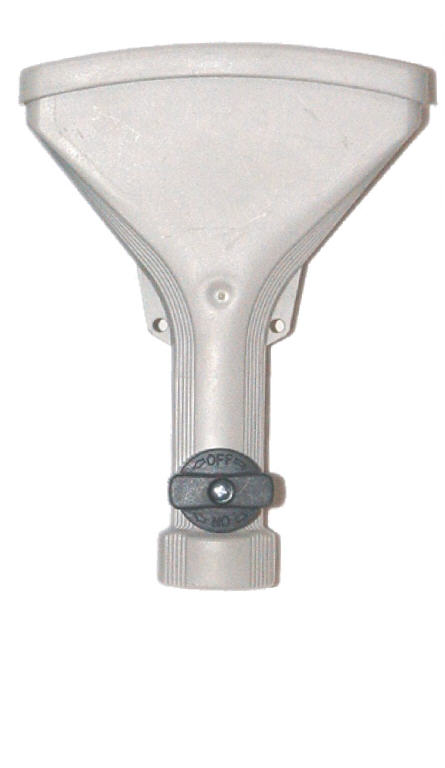 Last but not least the Booster Bath comes with a fan nozzle. The fan nozzle water pattern is very effective for washing dogs, because the shape of the spray suites the shape of the dog. The water comes out with heavy volume like your home shower does. This nozzle also has a combination volume control and on/off valve. The convenient hook provides quick and easy access between rinses.
The tub and legs are held together with large non-corroding stainless steel screws and large plastic five star knobs with stainless steel inserts. If necessary this allows for quick and easy disconnection of tub and legs. The legs nest inside the tub for compact storage or travel.
Booster Pedestals add 4" lift to Booster Bath. Has rubber grip feet.