Traveling with dogs.
On our travels we've found some cute ideas at the dog parks.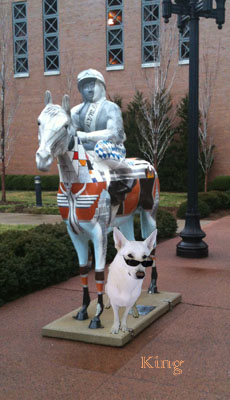 Louisville, Kentucky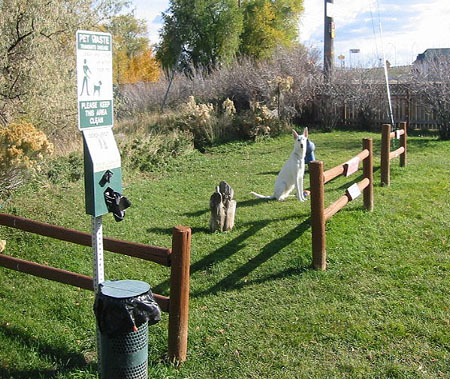 Signs in front of Mickee below, Idaho.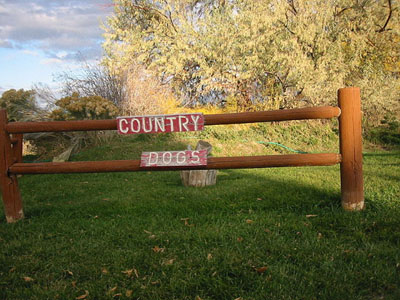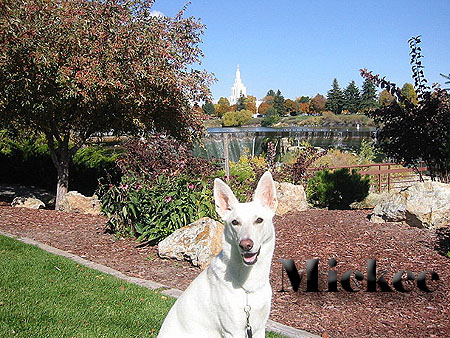 Idaho Falls, Idaho
GERMAN SHEPHERD IN WORD AND PICTURE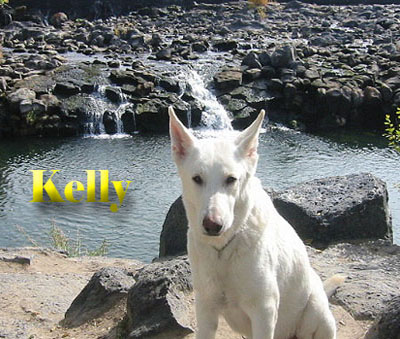 Kelly's grumpy face makes me smile. He doesn't like Ms Mickee. He puts up with her.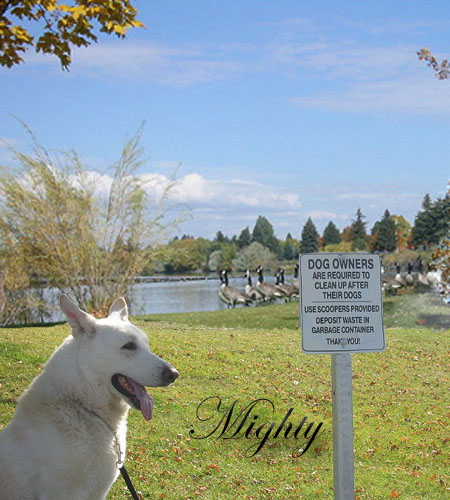 Idaho Falls, Idaho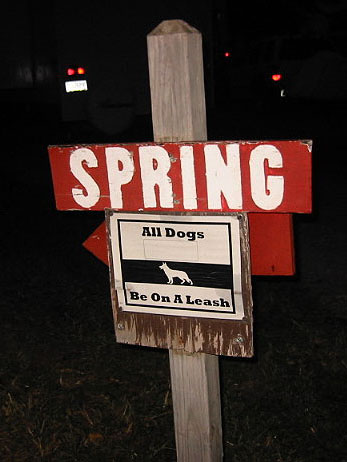 Kansas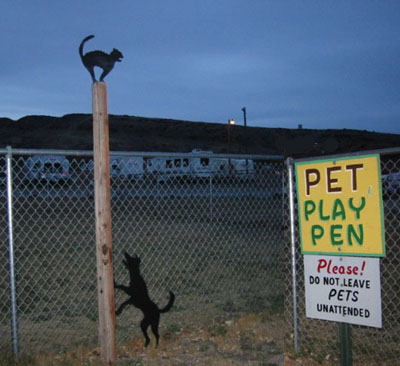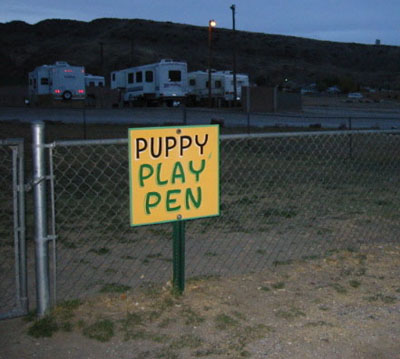 Wyoming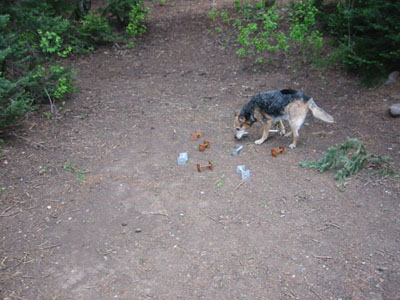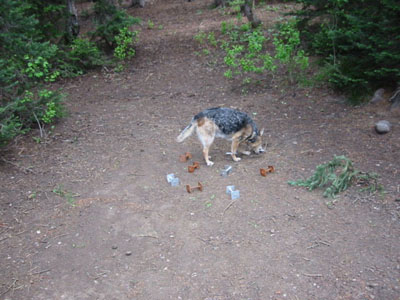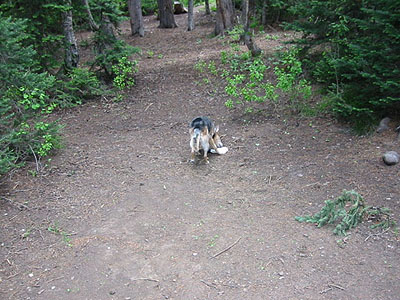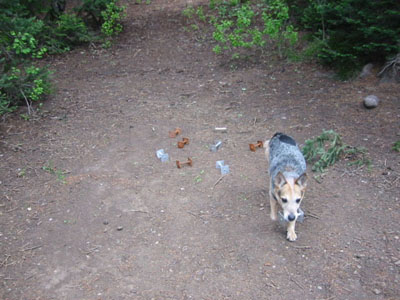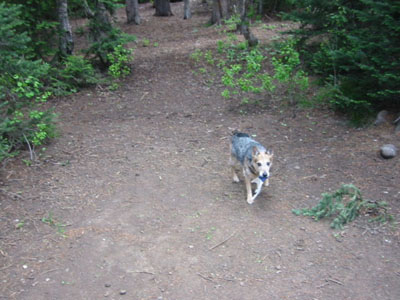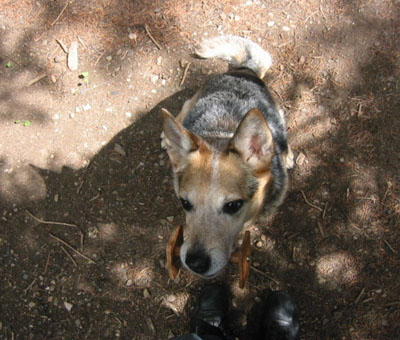 Smith and Morehouse, Utah
Misty, Camping at Smith and Morehouse, Utah. We had some time on our hands. So I took Misty out to do a little scent and glove retrieves. On command Misty finds one metal article with my scent then brings it to me.
Then she finds one leather scent article. There are three gloves Misty must bring the glove I point to. These are exercises done in the Obedience Trials.

Dog training is fun for the dog and handler.
*CONQUERING BOXES & BONUS LINES DVD* Improving their distance performance (Watch the video)